Shaping a Way Ahead for the Australian Guided Weapons Industry: Next Steps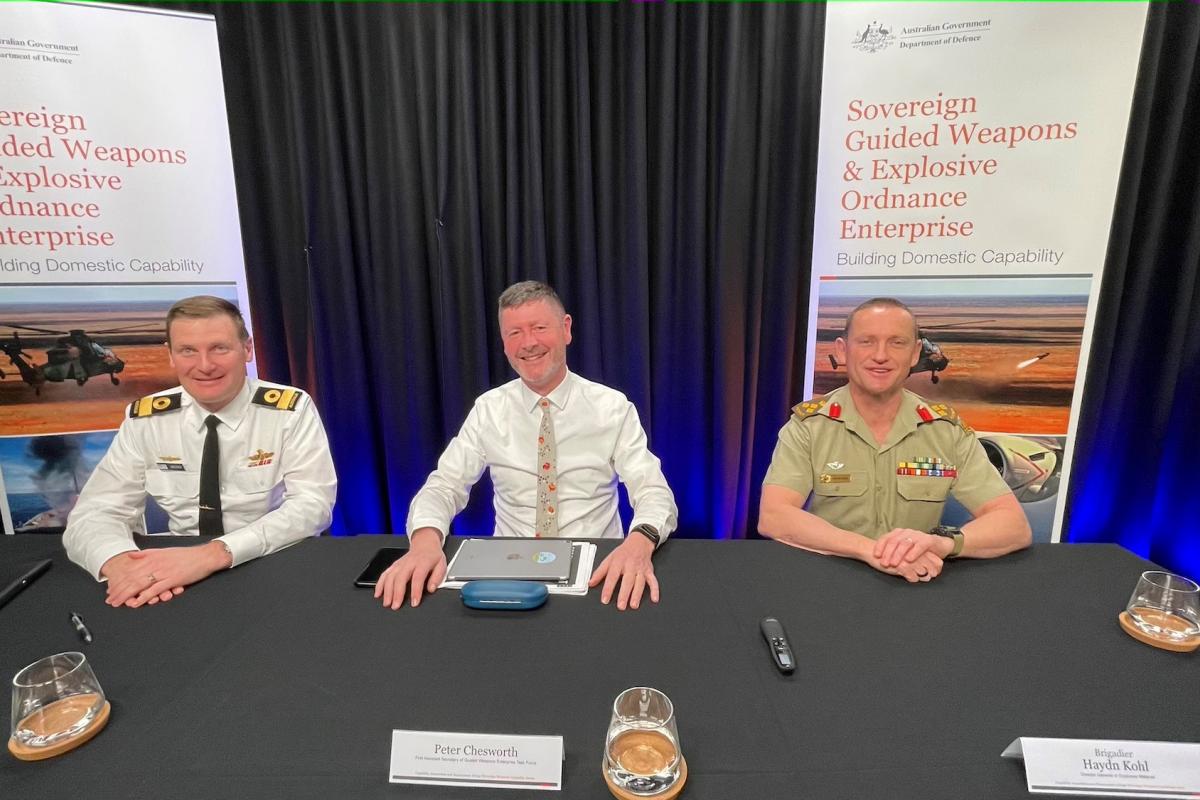 Two recent articles published by the Australian Department of Defence provided updates on the way ahead with regard to enhanced sovereignty in the production of guided weapons for the ADF.
The first was published on July 14, 2021, ironically on Bastille Day.
The 2020 Defence Strategic Update identified the need for Defence to act with greater independence in an increasingly contested strategic environment.
In March 2021, the Government announced the acceleration of a $1 billion Sovereign Guided Weapons and Explosive Ordnance Enterprise (the Enterprise) to boost skilled jobs and help secure Australia's sovereign defence capabilities.
The Department of Defence has issued a Request for Information seeking input from industry and academia regarding capacity and interest in participating in the Enterprise. Feedback is also being sought on the potential roles that organisations could play to assist the Commonwealth and Department of Defence in the delivery of all or parts of the Enterprise.
The Enterprise provides significant opportunities in advanced manufacturing for Australian small to medium businesses. To achieve this, the Government will partner with Australian industry and deliver on the Government's commitment to growing Australian industry and securing jobs.
Building the Enterprise is a complex undertaking and Defence will work closely with Australian industry, including small and medium business, and academia in its design and development to deliver the required sovereign guided weapons capability.
The Enterprise will provide the enabling ecosystem to support Defence's inventory of guided weapons and explosive ordnance, and comprises multiple capability elements including manufacturing, research and development, education and training, test and evaluation, maintenance and repair, storage and distribution, and disposal. Balanced investment in each of the Enterprise capability elements is essential to create a sustainable and enduring enterprise.
Defence is in the planning phase of establishing the Enterprise, including defining key requirements, and is seeking industry input through this Request for Information (published on AusTender).
The second was published on July 21, 2021 and was entitled" "Firing up interest in guided weapons."
Defence this week held an information session to explain to industry representatives and academics how they could help progress the Federal Government's plan to establish a Sovereign Guided Weapons and Explosive Ordnance Enterprise.
Representatives from Defence's Joint Capabilities Group and Capability Acquisition and Sustainment Group (CASG) met virtually with about 350 representatives from across Defence industry, including manufacturers, small- and medium-sized businesses as well as researchers.
Head Land Systems – CASG Major General Andrew Bottrell said Defence was delighted with the high level of interest shown by the organisations that participated in the information session and the number that have downloaded the Request for Information from AusTender.
"Since becoming Head of Land Systems, I continue to be impressed by the capabilities and commitment of Australian industry, and the munitions and guided-weapons sector is no different," Major General Bottrell said.
"It is not too late to help shape the future and I encourage all companies who believe they have something to offer to respond to our Request For Information."
Given the scope of the planned enterprise, Defence is encouraging organisations not traditionally linked to the defence sector to consider how they could apply their skill base and capabilities to the initiative.
This initial phase is focused on defining what capabilities will be incorporated within the enterprise.
The Request for Information process closes on August 2.
Featured photo: Defence representatives Commodore Nigel Smith, left, Peter Chesworth and Brigadier Haydn Kohl met virtually with industry representatives and academics to discuss the Sovereign Guided Weapons and Explosive Ordnance Enterprise.