Zero to Five Combat Preparations: The Future Is Now.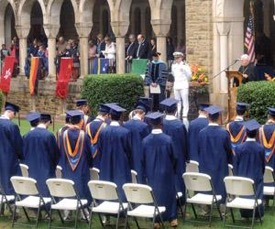 In forging the American Military, our nation recognizes that the basic building block of success in combat comes from our private and public High Schools. The Defense Information team pauses to wish all entering Military Service only the best as they reach for greatness in defending our nation.
This Summer the Class of 2023 will enter Service Academies: West Point, Annapolis, US Air Force Academy, USCG Academy and Kings Point Merchant Marine Academy.
So when students across America ask each other how was your summer, they might consider what a day at Navy during Plebe Summer looks like: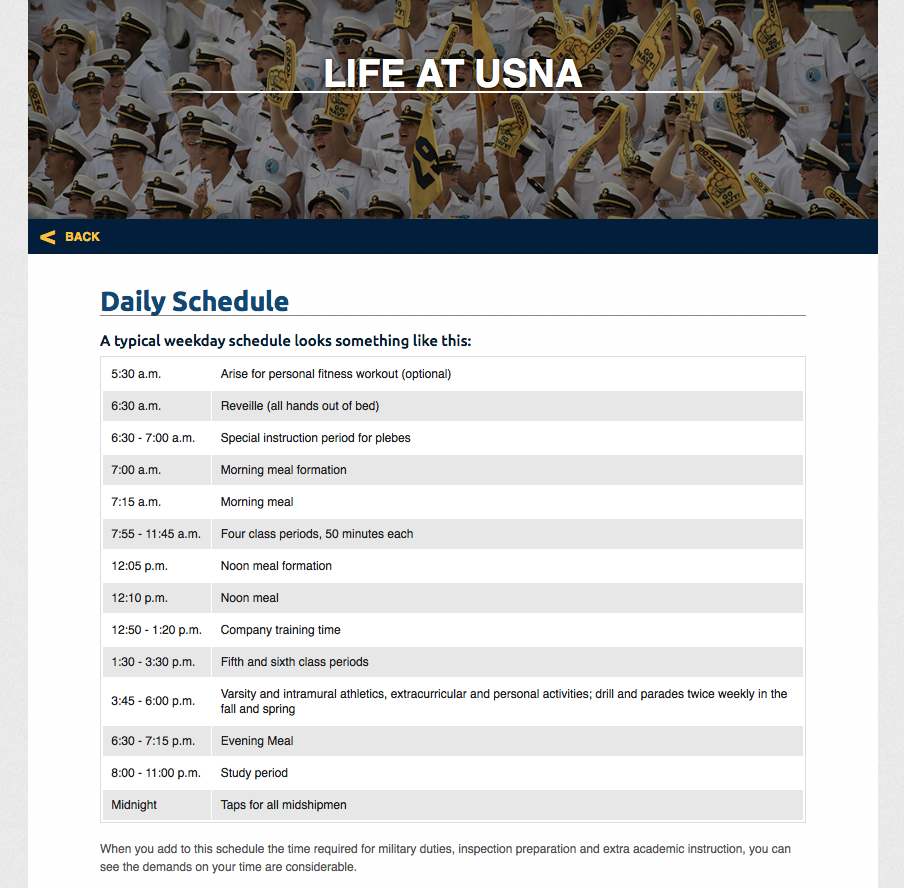 There is an epic CBS advertisement that captures the historic reach of American Services Academies to every corner of our country.
The ads transcend a Football rivalry to touch something very deep.
Our Nation united together has created a meritocracy that is forging volunteers of the best of a generation together to serve and sacrifice to better our future.
It is only fitting that in a corner of Arkansas on a beautiful day one such example of what CBS so artful captured played out at a Graduation ceremony for Subiaco Academy a Catholic Prep school.
Subiaco Academy is a Catholic, College Preparatory School, in the Benedictine tradition that welcomes young men of all faiths in grade 7-12.
Values Statement
We strive to influence our students by encouraging stability in the following:
Faith-we use faith as the foundation upon which students are morally inspired to grow in grace, humility, and well-being.
Scholarship-we promote exceptional academic performance and cultivate the appreciation of life-long learning.
Character-we develop the whole person with emphasis on emotional intelligence, entrepreneurship, and integrity-based leadership.
Brotherhood-within a uniquely supportive environment, we teach students to respectfully serve their brothers and communities.
This year's Commencement Speaker at the Subiaco Academy was Navy LT John-Rex Spivet,  Subiaco 2009, USNA 2013 and he is the personification of the CBS message.
"Find a goal or profession in life that has dignity, purpose, and allows you to make a significant impact."
These words were addressed to thirty-eight members of the class of 2019 at the 132nd Subiaco Academy graduation on May 11 by commencement speaker Lieutenant John-Rex Spivey of Norfolk, Virginia.
Lieutenant Spivey, a native of Rogers, Arkansas, and a 2009 Subiaco Academy graduate, was elected Student Body President in his senior year at Subiaco. He graduated in 2013 from the United States Naval Academy where he was elected President of the Class of 2013.
Having earned his "Wings of Gold" in 2015, he was assigned to the Fleet Replacement Squadron, Helicopter Sea Combat Squadron TWO (HSC-2).
In January 2019, Lieutenant Spivey reported to the office of Senator Susan Collins (R-ME) where he now serves as a Congressional Defense Fellow.
He also serves on the United States Naval Academy Alumni Association Board of Trustees.
We have just honored the memory of those who have fought in D Day, 75 years ago. We have referred to those who fought against the evils of the Third Reich as the greatest generation.
D Day 2019 from SldInfo.com on Vimeo.
But I am sure those who fought that day would want that to be an aspiration not an historical statement about the generations that follow.
We honor those high school graduates of 2019 as they choose to serve their country and enter the US military in the process of being rebuilt to deal with today's threat posed by the 21st century authoritarians.