Exercise Southern Jackaroo: Marines, JDF and Australians Train in the Top End of Australia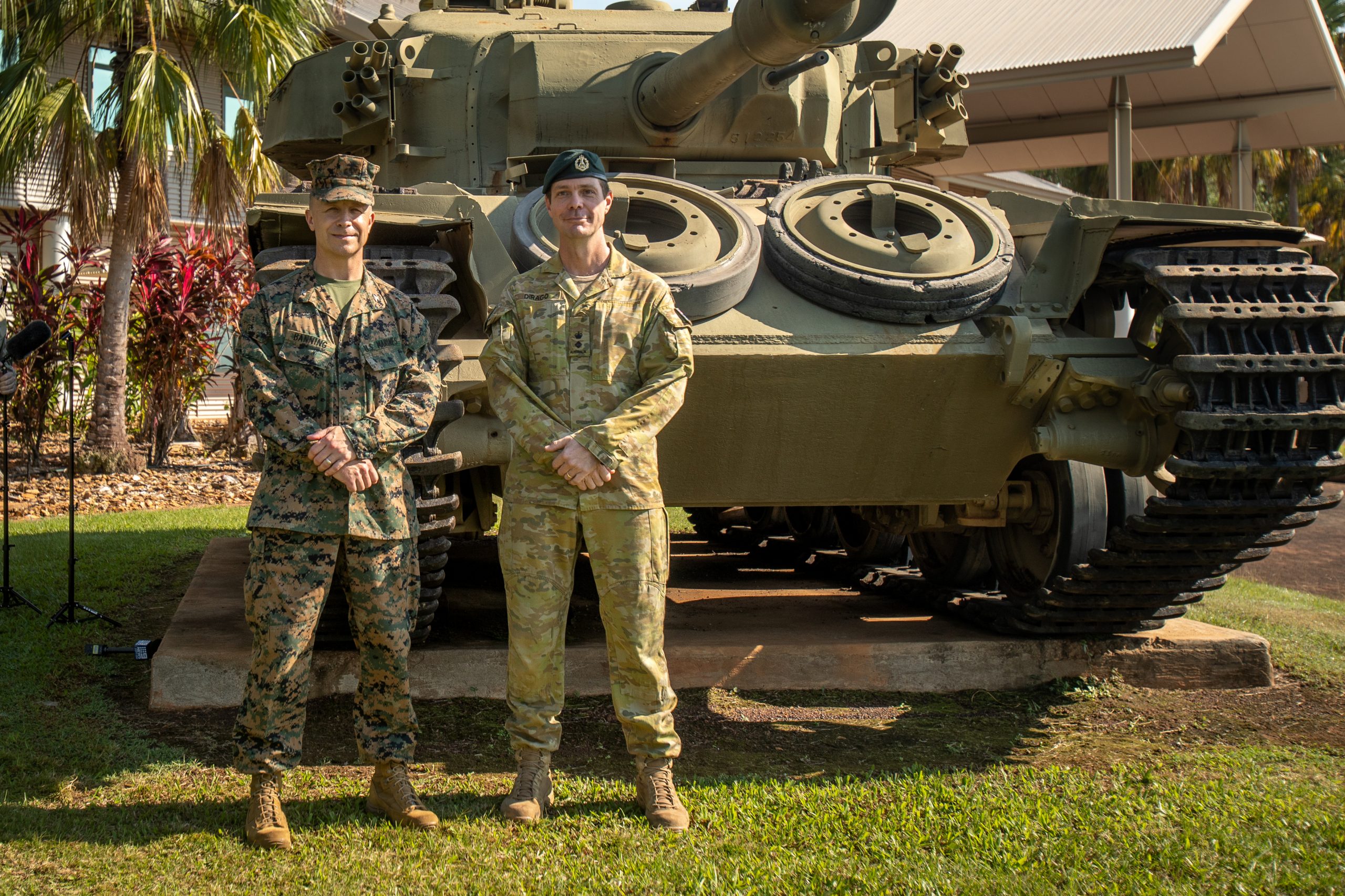 Darwin, NT, Australia – U.S. Marines with Marine Rotational Force – Darwin (MRF-D), soldiers with the Australian Defence Force (ADF) and soldiers with the Japan Ground Self-Defense Force (JGSDF) will conduct Exercise Southern Jackaroo 2021 in Northern Territory training areas June 15-25, 2021.
Exercise Southern Jackaroo is a field training exercise that integrates Australian and Japanese elements with the Marine Air-Ground Task Force, increasing the capacity to mutually support one another during combined operations.
Three main activities will occur during the training. There will be a table top exercise where key leaders and planners will receive a mission and then war game to assess their plan to accomplish the mission. Marines will conduct sniper training and establish an artillery battery of M777 Howitzers, 155mm cannons; these provide indirect fire support for infantry units. Finally, there will be a live fire field training exercise that will integrate infantry and artillery units of the U.S. Marines, Australian Army, and Japanese Ground Self Defence force.
The MRF-D Ground Combat Element is comprised of a reinforced infantry battalion, including 1st Battalion, 7th Marine Regiment; an artillery battery from 3rd Battalion, 11th Marine Regiment; and a detachment from 1st Combat Engineer Battalion. Other capabilities of MRF-D, such as logistics and aviation elements, will support the live fire training in Mount Bundy Training Area.
All U.S. service members in Australia strictly adhered to Australian health including COVID-19 testing and quarantine before being released. The health protection measures demonstrate a sustained commitment to the Australia-U.S. alliance and ensure continued regional health, security, and stability.
Featured Photo: U.S. Marine Corps Col. David Banning, left, commanding officer of Marine Rotational Force – Darwin, and Lt. Col. Matthew Dirago, the commanding officer of 5th Battalion, Royal Australian Regiment, pose for a photo after the opening ceremony of exercise Southern Jackaroo at Robertson Barracks, June 15, 2021. Marines, Australian Army soldiers and Japanese Ground Self-Defense Force soldiers come together to commemorate an official opening ceremony for the beginning of exercise Southern Jackaroo. Defense ties between the United States, allies, and partner nations are critical to regional security, cooperation, and integration of our combined capabilties. (U.S. Marine Corps photo by Sgt. Micha Pierce).
This story was published by the Marine Rotational Force and published on June 15, 2021.
An article by Charbel Kadib in Defence Connect added some further details.
According to Chief of Army Lieutenant General Rick Burr, AO, DSC, MVO, the annual exercise would reinforce co-operation across a range of disciplines, including infantry, aviation, artillery and combat engineer training.
"The Japan Ground Self-Defense Force and the Marine Rotational Force – Darwin will bring more equipment this year, allowing for a more complex exercise to advance our ability to work together," LTGEN Burr said.
"During the exercise, the three forces will conduct complex activities co-ordinating artillery, unmanned aircraft systems and rotary wing assets. 
"There is a lot to learn from our partners and this trilateral format allows us to better understand our respective capabilities."