Impact of COVID-19 Pandemic on the Missile and Missile Defence Market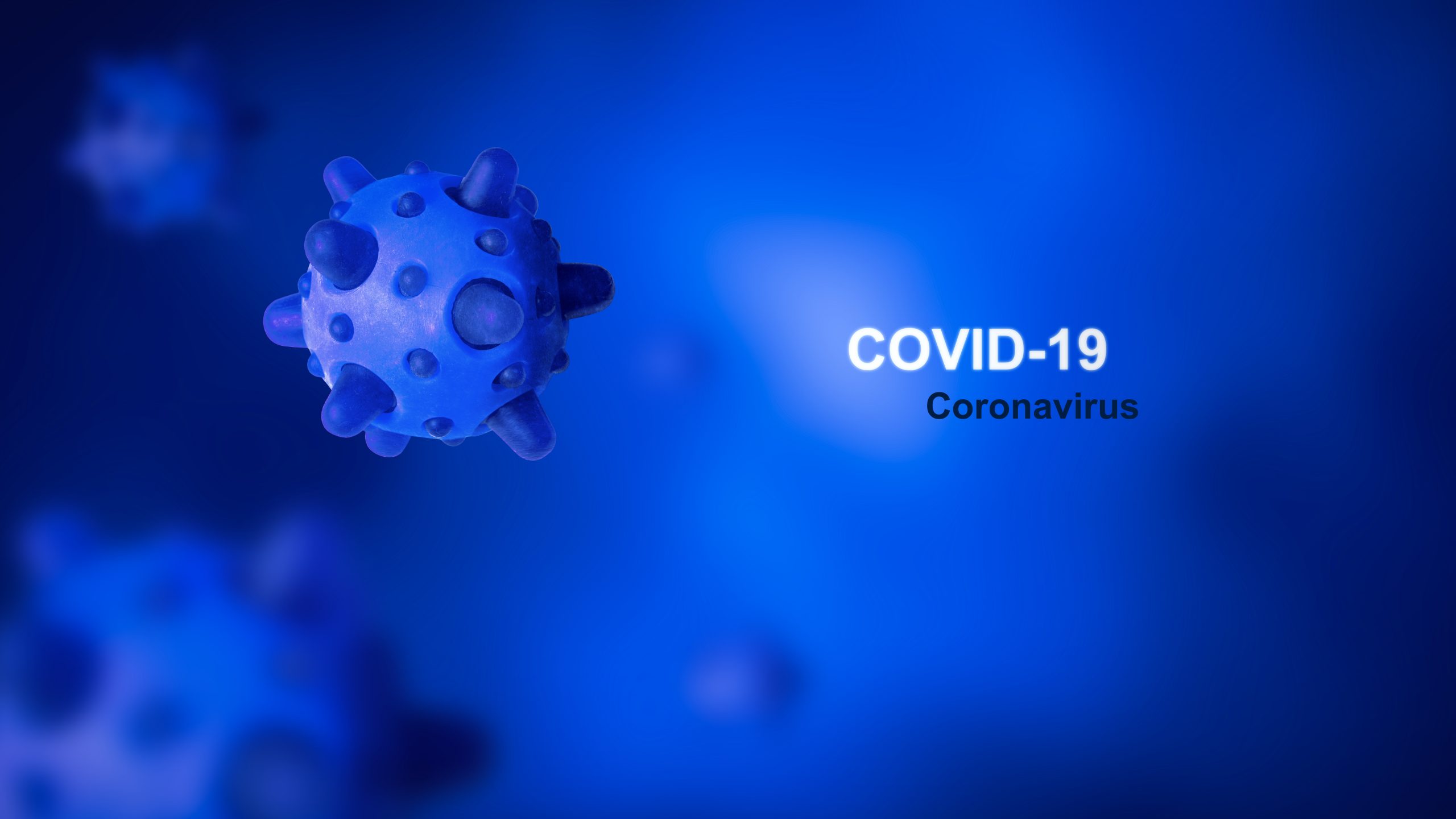 Security dilemma, the quest for survival, the keenness to display a state's power and prestige, strengthen its position in the international system have led countries to seek for hard power capabilities.
Missiles and missile defence systems form an integral component of a state's hard power prowess.
Today, both developed and developing states are seeking for such capabilities to strengthen their combat and deterrent capabilities vis-à-vis their adversaries. Even amid the pandemic, when criticisms came up for states to divert resources to health care systems and other non-traditional security threats to global security rather on traditional security mechanisms, states have continued to acquire or develop or test missile capabilities.
Big, medium and small players in the missile and missile defence market, no doubt are facing myriad challenges to cope with the pandemic- that include managerial and operational challenges- however, it must be noted that some of these big players continue to sail through this tough time owing to their own abilities to take effective decisions on their business and functioning.
Some players are surviving in the gloomy economy based on their ongoing defence deals with countries while others are coping with the pandemic by diverting their attention towards research and development of Covid related equipment like ventilators, personnel protective equipment (PPE), masks and other related equipment to support their governments and also to survive in this hour of crisis. However, how defence enterprises are diverting their focus on COVID related equipment is beyond the scope of this paper.
This article analyses why states continue to develop and test missile and missile defence capabilities even as they deal with health, food security and other non-traditional modes of security. It also highlights the challenges that defence enterprises are facing at the moment and how they are coping with the same.
Relevance of Missiles and Missile Defence Amid pandemic
On March 11, 2020, the World Health Organisation (WHO) declared the Corona Virus epidemic as a pandemic. In addition, the WHO also declared that the pandemic would affect not just public health, but would affect every other sector. [1] Even as the world was grappling with this deadly disease, states like North Korea conducted two tests of its short range ballistic missiles (SRBMs).[2] The pandemic, despite its seriousness, could not eradicate the 'security dilemma' that arises in states regarding its adversaries, its existence and survival.
The lockdowns in the country forced North Korean labourers from going to work, further causing a slow-down in its economy. Even as North Korea itself was facing this challenging situation to cope with the pandemic as due to United Nations Security Council (UNSC) sanctions prior to the pandemic, its economy has weakened, it conducted the missile tests probably as a message to the international community that it was not weak and fragile. As the global order worried about North Korea and its preparedness regarding Covid-19 considering that the state had poor health care infrastructure, the missile tests were a message to the international community that North Korea could fight its own battles even if it was suffering significantly from Covid.
Countries like Turkey have conducted first successful missile test of an anti-ship missile called Atmaca with long range, less scope of being tracked, and high target striking sensitivity. While the missile would surely strengthen Turkey's deterrence even as it tussles for regional supremacy amid the pandemic in the Aegean Sea, near Libya and with Saudi Arabia over the Yemeni archipelago of Socotra. However, the testing of this missile system keeps Turkish defence industries relevant in the missile and missile defence market. Turkey's defence industries are growing at an unprecedented pace with global demands even amid pandemic. Anti-ship missiles form an integral component of any state's anti-access area denial strategy.
Even as Yemen finds it difficult to cope with the pandemic, as the country has been at war since a long time, and the pandemic could spread with Yemen having little health and hygiene facilities at the moment. However, even as Yemen suffers from one of the worst global humanitarian crises, Houthis in Yemen continue to fire ballistic missiles at its adversaries like Saudi Arabia and United Arab Emirates. In March, Houthis fired ballistic missiles towards Saudi Arabia, however, they were luckily intercepted by Saudi Arabian defence systems[3].
The Houthis are reported to receive support for their proxy wars from Iran. These missile attacks have not gone unanswered by Saudi Arabia as Saudis launched air raids \with United Arab Emirates (UAE) coalition. [4] Not just this attacking adversaries, even as Yemeni citizens struggle to fight the Covid, Houthis reportedly fired ballistic missiles at Yemeni city Marib on its own citizens and infrastructure.[5]
At the same time, as Iran struggles with its growing Covid cases in the country putting immense pressure on its health care amid the sanctions, it has been accused by the internationally recognised Yemeni government of transferring missiles to Shia Houthis under the disguise of fishing vessels.[6]
This reported support of Iran to Houthis with ballistic missiles is being feared could trigger Houthis to transfer the missile capabilities to other asymmetric groups like Al Qaeda and ISIS in the near future. As the pandemic worsened, and with Houthis possibly finding it difficult in future to acquire funds from Iran given the crash in oil economy and the pandemic that has jeopardised Iranian economy, could sell these missile capabilities to other asymmetric organisations in return for hard cash. Also with Turkey's defence industry flourishing and the country seeking clients amid pandemic, it could in future sell missile systems including anti-ship missiles to Houthis.
And as China displays its assertive military posturing in eastern Ladakh region amid the pandemic, to divert domestic criticisms about its handling of the Covid that led the epidemic to become a pandemic, India opts  to hasten the delivery of the Russian S-400 Triumf air and missile defence system. [7]
In July 2020, even as Covid cases kept increasing in Azerbaijan, the country threatened to fire missiles at Armenia's nuclear power plant. Azerbaijan and Armenia have been entangled in conflict for long and amid the pandemic, the conflict on the border only worsened with Azerbaijan threatening missile attack. [8]
Similarly, as Baltic States also grapple with the Covid-19, Russia in July 2020 deployed Oscar-II class nuclear submarine that can carry long range cruise missile in the Baltic Sea.[9] On the other hand, states like Morocco are trying to cease the opportunity that Covid-19 is providing them due to their oil-rich adversary Algeria's sluggish economy resulting from a fall in demand in oil. Morocco, which desires to become a big player in North Africa, is buying weapon systems to strengthen its combat capability and in April 2020, the United States planned to sell Harpoon anti-ship missile systems to Morocco.[10]
Thus, it is evident that despite Covid-19 and the need to concentrate on non-traditional security, states have been entangled in their own conflicts and missiles have become a credible deterrence and combat prowess for states.
States are driven by 'security dilemma' that are so intense that they are willing to overlook the catastrophe that Covid-19 can bring in order to assure their survival in the international system. States like Morocco are willing to take the risk despite the pandemic in their country for their survival and to increase their status in the regional politics. However, states today are seeking high quality, advance and sophisticated missile and missile defence systems and defence enterprises are working hard to cater to the need of states.
In February and March 2021, Pakistan test fired Ghaznavi[11] and Shaheen IA missiles respectively as deterrent against India. [12] The same month, North Korea too fired two short range missiles into the Yellow Sea.[13] Again, in May 2021, South Korea has been given the permission by the United States to develop missile systems of whatever payload and range they would feel would act as deterrent. [14] In April 2021, the Houthis claimed they attacked Saudi oil installation in Aramco and also Patriot anti-missile batteries.[15]
Thus, amid the Covid challenges, states have continued with traditional means of warfare and deterrence in which missiles and missile defence systems play a crucial role.
Challenges
One of the serious challenges that defence enterprises have been facing is the supply chain constraints.
The pandemic called for forced lock-down in many countries limiting the movement of work-forces to their work places which at times slowed down normal functioning and operations of many defence enterprises.
This problem was even more serious for Micro Small Medium Enterprises (MSMEs). Production and manufacturing of defence equipment owing to lockdowns and safety measures have been affected to some extent. Business development and promotion got adversely affected due to cut down on travels and meeting.
For instance, in 2017, a private sector missile manufacturing facility was inaugurated close to Hyderabad in collaboration with India's Kalyani Group and Israel's Rafael Advanced Defence Systems in which more than one thousand MSMEs were reported to be a part of the project. [16] Covid-19 hit Indian MSMEs adversely and would affect their production facility and supply chain owing to the lockdowns that restricted free movement of work forces and raw materials.
Moreover, defence MSMEs in India are more affected adversely as the sole buyer of their products is the government.  In fact, in the initial phase of the pandemic led lockdown in India, almost forty percent of the defence MSMEs feared being closed down. Disruption in supply chain and other problems of labour force movement being restricted due to lockdown resulted in MSMEs suffering. Most of these MSMEs were nascent in the defence and aerospace field, and hence, their business suffered adversely.[17]
Not just in India, but globally defence enterprises have faced serious challenges to deal with pandemic, ensure that work is in progress, business is normal to prevent job losses. For countries like the Unites States, where Military Industrial Complexes are crucial to their economic growth, these challenges were a worrying factor.
In South Africa, defence enterprises are facing adverse impacts of the Covid-19 as most of these companies including Denel Dynamics that manufactures missiles like (Multi-Purpose Stand-off) MUPSOW air launched cruise missiles as well as the Umkhonto surface-to-air missile (SAM). Most of the deals that these enterprises strike with their clients happen through meetings-which could not due to Covid that restricted movements and travel. Not just for South African defence majors, but even Raytheon has had to cancel international travels, face to face meetings and social distancing protocols at the working facilities[18] that created operational hazards.
In April 2020, BAE Systems did expect some impact on their functioning owing to Covid.[19] In the second quarter, the company last year in the second quarter saw more "significant disruptions" as in the first quarter there was no material impact on the financial performance of the company. The company that won several other contracts than the ones mentioned like missile defence, self-propelled howitzers, repairing of US ships suffered "large backlog, mainly consisting of long term government contracts across a wide international customer base" and reduced operational level due to staffs working from home.[20] Lockheed Martin too witnessed a fall in its share prices of more than 30 percent from February to March 2020 owing to the Covid crisis though later on overcame the hurdles and instilled faith in investors by timely delivering of products.[21]
Air-launched cruise missiles (ALCMs) require credible aerial platform- that is survivable bombers and fighter jets to prove their credibility. Not just the missile and missile defence market, but in some cases launch platforms of these missile systems have faced delays in production. Lockheed Martin for example, witnessed disruption in the supply chain for example in the case of F-35 fighter jets that can carry stand-off cruise missiles that includes scattered model of production and sales- being affected to due Covid issue in the United Kingdom, Japan, Italy and Australia due to the temporary closing down of assembly lines in these countries.[22] Though, reports suggest that Lockheed is taking measures to overcome these challenges.[23]
Similarly, in the United States, there are four American suppliers with the capability to manufacture large, complex, single-pour aluminum and magnesium sand castings needed to support American air power who were facing "perpetual financial risk and experience bankruptcy threats and mergers mirroring the cyclicality of DoD [Department of Defense] acquisition."[24]
The pandemic has also affected the defence industry of the China too- the source country from where the pandemic is believed to have emanated.
Due to lockdowns, there has been a delay in delivery of new fighter jets probably that could carry Air Launched Cruise Missiles (ALCMs)  as also aircraft carrier. For instance, China faced delays in production of J-15 fighter jets that can launch anti-ship, air-to-air and air-to-ground missiles as the producers of this jet Shenyang Aircraft Corporation did not allow workers to come to work post Lunar holidays especially the workers who travelled outside for holidays.[25]
Not just aerial platforms of launch, but in some cases even sea-based missile launch platforms are facing Covid-related challenges. For example, the U.S. Navy's ambitious Columbia SSBN that is to replace the Ohio SSBN is facing delays due to supply chain constraints regarding workers for the construction and welding of missile tubes. [26] In fact, going by June 2020 reports, COVID has had an adverse impact on the missile tube companies and one among them, Babcock Marine in the United Kingdom, experienced a fall of thirty percent in its productivity.[27]
How States and Defence Enterprises are Over-coming the Pandemic
Amid these limitations defence enterprises that specialise in missile and missile defence related products are trying to over-come the limitations and progress towards a holistic business model. For instance, Raytheon technologies experienced minimal supply chain constraints from Raytheon Missile and Defence.
As the vast majority of the businesses align to the defence industrial base and hence, have operational duty to be available for catering to the needs of national security including the critical needs of the US Department of Defence (DoD) and its allies, Raytheon Technologies did not implement many stringent actions that it otherwise had to implement on its other supply chains.
These include not deducting the 10 percent salary that it was deducting for Pratt and Whitney and Collins Aerospace.
Most defence enterprises are taking the 'security dilemma' that states are going through owing to the military modernisation of their adversaries are continuing to strike deals with them for normal functioning of business. Amid the growing threat from China even amid the pandemic, Australia needs to strengthen its 'defence by denial' capabilities and in July 2020, Australia offered BAE Systems a contract extension to support Australia's Army's Advanced Air Defence Simulator (AADS) to provide training capability to ground forces for using ground-to-air missile systems RBS70 surface-to-air missile system. [28]
In March 2020, Lockheed Martin also won $832.8 million contract modification to exercise an option for the production of Terminal High Altitude Area Defense (THAAD) interceptors and associated one-shot devices to support the US government and the Kingdom of Saudi Arabia Foreign Military Sales case requirements. The THAAD interceptors and associated one-shot devices will be procured under fixed-price incentive (firm target) contract line items. [29].  These deals helped Lockheed earn as of April 21, 2020 first-quarter earnings of $6.08 per share on revenue of $15.7 billion, and Lockheed reported a surprisingly strong $2 billion in cash flow for the quarter.[30]
In May 2020, Lockheed Martin Co was awarded a $6.07 billion contract from the U.S. Army for the production of Patriot Advanced Capability-3 (PAC-3) Missile Segment Enhancement (MSE) interceptors and associated equipment for the PAC-3 missile defence system developed by Raytheon Technologies.[31]
Some defence industries on the other hand like Rafael are trying to fight the future uncertainties with the help of past financial robustness they have experienced in the earlier years. In 2019, Rafael made significant achievements including sale of Iron Dome to the US Army, and delivery of TROPHY Active Protection Systems. Also, it struck deals with India to provide Spike Anti-tank missiles as also deal with Germany. Israel's 2019 sales was USD2.7billion- which was an increase of 3.9 percent from 2018. [32]
In fact, companies like ASELSAN has dealt with the supply chain problem by providing effective supply power and decreasing foreign dependencies in supplies.[33] For instance, for the ATMACA missile systems, the launch control systems for the missile were produced by Turkish defense giant ASELSAN, while the fire control system was developed by the Turkish Naval Research Center Command (ArMerKom).[34] This is probably why ASELSAN is reportedly least affected by COVID. Another major advantage that ASELSAN has is probably the reduced foreign investors in its companies and more local investors that could have cushioned the company from falling a victim to the pandemic.
Russia's Rosoboronexport has continued to function to support their military, dual-use and civilian products as well as fulfilling the obligations of customers amid the pandemic. This is being done by adjusting forms and methods of work and also shaping trends that would suit the crisis situation. Rosoboronexport will also participate in defence industry exhibitions in parts of Europe where Covid restrictions have been eased.[35] In addition, Russia will also organise Army Forum 2020 in which static displays and live demonstrations of Russian weapon systems including the Iskanders will take place for their market acceptability.
Indian Finance Minister Nirmala Sitharaman has come out with several economic measures to boost the Indian MSMEs venturing into defence and aerospace like providing financial packages, early release of payment of pending dues by Defence Public Sector Undertakings (DPSUs), increasing foreign direct investment in defence manufacturing from 49% to 74% [36]and also categorically notifying the list of weapon systems and equipment that cannot be imported. Disruption of supply chain is being treated as Force Majeure and provisions for Force Majeure would be implemented wherever it would be required to revive the MSMEs.
South Korea's Hanwa company also that manufactures the Hyunmoo-2 missile systems, has won domestic deals in 2020 where orders for their defence systems have jumped up to 2.2 trillion from $1.3trillion reveals that despite pandemic, these defence companies are able to cash on state's 'security dilemma.' South Korea's increase in defence goods is understood owing to China's aggressiveness in the South China Sea and East China Sea.[37] As production and development of K105A1 self-propelled artillery and explosive detection robot respectively would continue, Hanwa would be able to continue the manufacturing process of Hyunmoo-2 missiles or vice-versa.
Similarly, another South Korea company, LIG NEX1 that develops and manufactures the Hyunmoo-3 series of missiles have done well despite the pandemic owing to domestic demands of their defence products and also export demands of their products. According to LIG Nex1, it stands as a "100%-pure defence industry player boasting an earnings growth model that is independent of macro-economic changes." The company expects firm to "enjoy additional top-line growth going forward, noting: 1) forecasts that Korean government defense expenditure will expand at a CAGR of 9.8% through 2023; and 2) the firm's recent success entries into Southeast Asian markets. Also boding well, new products (including the L-SAM high-altitude air defence weapons system) are slated to being released from 2023."[38]
Conclusion
Even as states and its major players in the missile and missile defence market struggle due to the COVID-19, it can be fathomed that international security is very complex and 'security dilemma' exists in both rational and irrational states. As 'security dilemma' worsens or even strengthens, states continue to strengthen their traditional security prowess. This helps the states to strengthen their combat and deterrent capability and become a major player in the regional politics. Another advantage of focus on traditional security is that it boost defence sectors providing jobs and resulting in economic development. This is even more beneficial when the states have their indigenous defence enterprises venturing into defence systems.
However, amid the COVID crisis, some of these enterprises have struggled to cope with the restrictions that COVID-19 brought with itself.
Considering that defence enterprises' business models function on a more human-to-human interaction including conferences, meetings, defence exhibitions, most of the defence enterprises have faced serious challenges to function as these aspects of human-to-human interactions were restricted.
'Security dilemma' of states however, resulted that states provide defence deals to these defence enterprises and defence enterprises have managed to take advantage of these states and their 'security dilemma' and return to their development, production, manufacturing and managerial works related to defence goods including missile and missile defence systems.
Challenges remain including supply chain constraints, increased costs of development of weapons due to delay in development, production, manufacturing and managerial works, but states and their defence enterprises are working hard trying to bring about business models that would suit the present scenario.
[1] Jamie Ducharme, "World Health Organisation Declares Covid-19 a 'pandemic': Here's what that means," Times, March 11, 2020, <https://time.com/5791661/who-coronavirus-pandemic-declaration/>
[2] Kim Tong Hyung, "North Korea test fires two missiles," Defense News, March 23, 2020, <https://www.defensenews.com/global/asia-pacific/2020/03/23/north-korea-test-fires-two-missiles/>
[3] "Saudi Arabia intercepts two missiles fired by Yemen's Houthis," Reuters, March 29, 2020, <https://www.reuters.com/article/us-saudi-riyadh-rockets-coalition/saudi-arabia-intercepts-two-missiles-fired-by-yemens-houthis-idUSKBN21G00D>
[4] "Saudi UAE coalition carries out air raids on Yemen's Sana," Al Jazeera, March 20, 2020, <https://www.aljazeera.com/news/2020/03/houthis-saudi-uae-coalition-carried-air-raids-sanaa-200330113705140.html>
[5] "Houthis launch missile targeting Yemeni city of Marib, lands among civilian area," Al Arabiya, July 9, 2020, <https://english.alarabiya.net/en/News/gulf/2020/07/09/Houthis-launch-missile-targeting-Yemeni-city-of-Marib-lands-among-civilian-area>
[6] "Yemen denounces the transfer of arms from Iran to Houthi rebels through fishing boats," Atalayar, July 7, 2020, <https://atalayar.com/en/content/yemen-denounces-transfer-arms-iran-houthi-rebels-through-fishing-boats>
[7] "India seeks quick delivery of Russian S-400 Triumfs: What makes the air defence missile system so lethal," Times Now, June 30, 2020, <https://www.timesnownews.com/india/article/india-seeks-quick-delivery-of-russian-s-400s-triumfs-what-makes-the-air-defence-missile-system-so-lethal/614371>
[8] "Azerbaijan threatens missile attack on Armenian Nuclear Power Plant," Azatutyun, July 16, 2020, <https://www.azatutyun.am/a/30731987.html>
[9] "Powerful Russian Submarine Seen Entering Baltic Sea," Missile Defence Advocacy, July 10, 2020, <https://missiledefenseadvocacy.org/missile-defense-news/powerful-russian-submarine-seen-entering-baltic-sea/>
[10] "Intel: US plans anti-ship missile sale for Morocco," Al Monitor, April 14, 2020, <https://www.al-monitor.com/pulse/originals/2020/04/intel-us-approve-anti-ship-missile-morocco-f16.html>
[11] "Pakistan says its successfully test-fired short range missile," Defense News, February 3, 2021, <https://www.defensenews.com/training-sim/2021/02/03/pakistan-says-it-successfully-test-fired-short-range-missile/>
[12] "Pakistan test fires nuclear-capable ballistic missile Shaheen IA," India Today, March 26, 2021, <https://www.indiatoday.in/world/pakistan/story/pakistan-test-fires-nuclear-capable-missile-shaheen-1a-1784072-2021-03-26>
[13] "North Korea fires two missiles in first test under Biden: US, South", The Times of India, March 24, 2021, <https://timesofindia.indiatimes.com/world/us/north-korea-fired-two-missiles-in-first-test-under-biden-us-south/articleshow/81662967.cms>
[14] Frank Smith, "Seoul courts risk after 'no shackles' missile development deal," Al Jazeera, June 18, 2021, <https://www.aljazeera.com/news/2021/6/18/no-limits-south-korea-missiles>
[15] "Houthis say they attacked Aramco, Patriot targets in Saudi Arabia", Al Jazeera, April 15, 2021, <https://www.aljazeera.com/news/2021/4/15/yemens-houthis-say-attacked-aramco-patriot-targets-in-jazan>
[16] "India's first private missile facility has 1000 MSMEs as a part of the project, will indigenise supply chain," Knowledge and News Network, August 4, 2017, <https://knnindia.co.in/news/newsdetails/msme/indias-first-private-missile-facility-has-1000-msmes-as-part-of-the-project-will-indigenize-supply-chain-disa >
[17] "Over 40% of the MSMEs Face Closure Within 3 Months," Bharat Shakti, April 22, 2020, <https://bharatshakti.in/over-40-of-defence-msmes-face-closure-within-3-months/>
[18] "Aaron Mehta, et.al, "We asked defence companies how they're impacted by the corona virus. Here's what they said," Defense News, March 18, 2020,< https://www.defensenews.com/coronavirus/2020/03/18/we-asked-defense-companies-how-theyre-impacted-by-the-coronavirus-heres-what-they-said/>
[19] Finley Harnett, "BAE predicts 'significant disruptions' from Covid-19," City AM, April 3, 2020, <https://www.cityam.com/bae-predicts-significant-disruptions-from-covid-19/>
[20] "BAE Systems Predicts COVID-19 Impact in the next three months," Forces Net, April 3, 2020, <https://www.forces.net/news/bae-systems-predicts-covid-19-impact-next-three-months>
[21] Lou Whiteman, "Lockheed Martin Delivers for Investors Despite Coronavirus concerns," The Motley Fool, April 23, 2020, <https://www.fool.com/investing/2020/04/23/lockheed-martin-delivers-despite-coronavirus.aspx>
[22] "Lockheed Martin's impacted F-35 deliveries show that defense vendors are not immune to Covid-19 crisis," Global Data, April 22, 2020, <https://www.globaldata.com/lockheed-martins-impacted-f-35-deliveries-show-that-defense-vendors-are-not-immune-to-covid-19-crisis/>
[23] "Lockheed Martin to mitigate Covid-19 impact to sustain F-35 production," Air Force Technology, May 20, 2020, <https://www.airforce-technology.com/news/lockheed-martin-covid-19-sustain-f-35-production/>
[24] Aaron Mehta, "How Corona Virus could impact the defence supply chain," Defense News, March 20, 2020, <https://www.defensenews.com/industry/2020/03/20/how-coronavirus-could-impact-the-defense-supply-chain/>
[25] "Coronavirus is impacting China's defence industry and shipbuilding," Global Data, February 6, 2020, <https://www.globaldata.com/coronavirus-is-impacting-chinas-defense-industry-and-shipbuilding/>
[26] Paul Mcleary, "Pandemic Hits Navy's New Nuke Submarine Program," Breaking Defense, June 1, 2020, <https://breakingdefense.com/2020/06/covid-19-hits-navys-newest-nuke-submarine-program/>
[27] Megan Eckstein, "COVID pandemic a barrier to Navy's Oversight of Columbia Submarine Industrial Base; PEO Working on Virtual Oversight," USNI News, June 2, 2020, <https://news.usni.org/2020/06/02/covid-pandemic-a-barrier-to-navys-oversight-of-columbia-submarine-industrial-base-peo-working-on-virtual-oversight>
[28] "BAE Systems to support Australia's Advanced Air Defence Simulator," Army Technology, July 22, 2020, <https://www.army-technology.com/news/bae-systems-australias-advanced-air-defence-simulator/>
[29] "Lockheed Martin Tapped for THAAD Production," Defence Industry Daily, March 26, 2020, <https://www.defenseindustrydaily.com/lockheed-martin-tapped-for-thaad-production-red-arrows-cancel-oversea-training-spain-uses-a400m-to-deliver-covid-19-face-masks-043870/>
[30] Lou Whiteman, "Lockheed Martin Delivers for Investors Despite Coronavirus concerns," The Motley Fool, April 23, 2020, <https://www.fool.com/investing/2020/04/23/lockheed-martin-delivers-despite-coronavirus.aspx>
[31] "Lockheed Martin wins $6bn Patriot interceptor contract, Pentagon," Reuters, May 1, 2020, <https://in.reuters.com/article/us-usa-lockheed-patriot/lockheed-martin-wins-6bn-patriot-interceptor-contract-pentagon-idINKBN22C3T4>
[32] Om Krishna, "Israel's Rafael Advanced Defense Systems registers 3.9% growth," Defence Star, March 29, 2020, <https://www.defencestar.in/defence-industry/defence-production/rafael-advanced-defense-systems-registers-3-9-per-cent-growth-defence-star/3373/>
[33] "Turkey's defence giant ASELSAN's high-performance lenses exported to 8 countries," Daily Sabah, May 14, 2020, <https://www.dailysabah.com/business/defense/turkish-defense-giant-aselsans-high-performance-lenses-exported-to-8-countries>
[34] "Turkey's first maritime missile Atmaca successfully passes latest test," Daily Sabah, July 4, 2020, <https://www.dailysabah.com/business/defense/turkeys-1st-maritime-missile-atmaca-successfully-passes-latest-test>
[35] "Rosoboronexport to showcase latest weapons at Army-2020 defence exhibition," Defence Star, June 19, 2020, <https://www.defencestar.in/defence-industry/defence-production/rosoboronexport-to-showcase-latest-weapons-at-army-2020-defence-exhibition/3700/>
[36] "FDI in defence limit raised to 74%; FM Sitharaman announces major 'Make in India' push for defence," Financial Express, May 16, 2020, <https://www.financialexpress.com/defence/nirmala-sitharaman-press-conference-defence-make-in-india-imports-list-fdi-in-defence-procurement-manufacturing-2/1961173/#:~:text=FDI%20in%20defence%3A%20In%20a,from%2049%25%20to%2074%25.>
[37] "Hanwa defence expects sharp rise in 2020 orders," Yonhap News Agency, June 30, 2020, <https://en.yna.co.kr/view/AEN20200630008600320>
[38] Choi Jin Myung, "LIG Next1: Free of COVID-19 Effects," Business Korea, May 22, 2020, <http://www.businesskorea.co.kr/news/articleView.html?idxno=46220>
For our book discussing and assessing the impact of the COVID-19 pandemic and related issues, see the following:
2020: A Pivotal Year? Navigating Strategic Change at a Time of COVID-19 Disruption