The Nordics, the War in Ukraine, and Shaping a Way Ahead Within and For NATO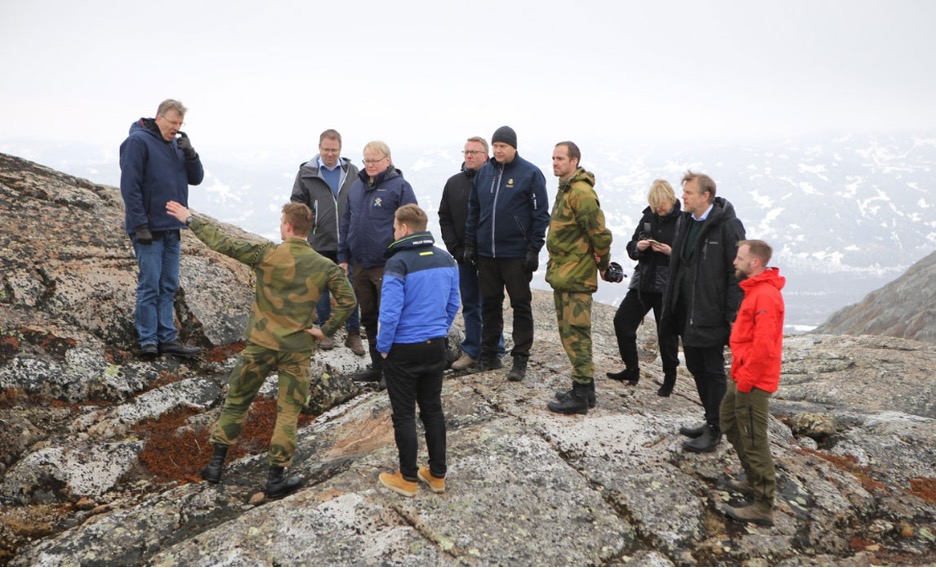 Let us start with the May 16, 2022 Nordic defense ministers joint statement on strengthening Nordic defense cooperation.
The war in Ukraine has fundamentally changed European defence and security policy. In light of the ongoing crisis, Nordic solidarity and defence cooperation is more important than ever. 
The Nordic countries share fundamental values and security interests. We share a strategically important location. Closer defence cooperation between the Nordic countries strengthens our military capabilities and promotes regional security and stability. Combined, our armed forces represent a considerable defensive force. 
Our ability to cooperate during peacetime is a foundation for our ability to act during crisis and conflict. Hence, our armed forces train and exercise together regularly, including exercise Cold Response, the biennial Nordic air defence exercise Arctic Challenge Exercise, as well as regular Cross Border Training conducted between our Air Forces. In addition, we are in the process of deepening our operational cooperation, enabling us to improve our interoperability, deterrence and territorial defence. 
As we face increasingly complex security challenges in our region and beyond, we must cooperate through a-whole-of-society approach. Recent experiences from theCovid-19 pandemic have demonstrated the necessity of international cooperation and resilient societies. We have a strong tradition for total defence within the Nordic countries, and we aim to strengthen civil-military cooperation across our borders.
"We, the Defence Ministers of Denmark, Finland, Norway and Sweden and Foreign Affairs Minister of Iceland, remain committed to further deepening our defence cooperation with regards to operational cooperation and total defence."
Let us next move to the April 13, 2022 Finnish governmental report on "changes in the security environment."
This is the overview to the report provided by the Finnish government:
Following Russia's invasion of Ukraine, a fundamental change has taken place in the security and operating environment of Finland and Europe. This Government report to Parliament assesses changes in the operating and security environment and the effects of the changed security situation on the economy, resilience, security of supply, internal security, cyber security, hybrid influence activities and critical infrastructure. 
The report complements the Government Report on Finnish Foreign and Security Policy, Government Defence Report, Government Report on Internal Security, and Government Report on EU Policy. Maintaining national room to manoeuvre and freedom of choice remain integral parts of Finland's foreign, security and defence policy. Finland retains the option of joining a military alliance and applying for NATO membership. Finland conducts its human rights-based foreign and security policy consistently and emphasises the importance of the international rules-based order and compliance with international law. 
The report examines the development of national defence capability, the European Union as a security policy actor and closer bilateral cooperation with Sweden, Norway, other Nordic countries, the United States and the United Kingdom, and multilateral defence cooperation initiatives. Closer cooperation with NATO and the effects of Finland's possible NATO membership are also assessed. 
In response to the changed security situation, Finland will continue active and proactive diplomacy, strengthen its defence capability and intensify cooperation with key partners. The importance to Finland's security of maintaining resilience in society, national defence and internal security is highlighted.
Let us then move on to the May 15, 2022 report issued by the Finnish government focused on their proposed accession to NATO.
This is how the Finnish government introduced the report:
Following Russia's invasion of Ukraine, a fundamental change has taken place in the security and operating environment of Finland and Europe. The Government report on changes in the security environment (2022:18) assesses in detail the changes in the security environment and the effects these changes have on Finland.  
The report describes the grounds for Finland's NATO membership. In the report, the Government proposes that the President of the Republic of Finland decide, pursuant to section 93, paragraph 1 of the Constitution of Finland, that Finland will apply for membership in the North Atlantic Treaty Organization (NATO) after hearing Parliament. 
By joining NATO, Finland would strengthen its own security in the changed operating environment. Through NATO membership, Finland would be part of NATO's collective defence and, thus, would be covered by the security guarantees enshrined in Article 5 of the North Atlantic Treaty. As a member of NATO, Finland would participate in making decisions on security policy issues that are of key importance to Finland. As a member of NATO, Finland would strengthen the whole Alliance. Finland's membership in NATO would also strengthen stability and security in the Baltic Sea region and Northern Europe. 
Neither the Constitution of Finland nor Finnish legislation limits Finland's ability to join a military alliance. Accession would not affect the status of the Åland Islands, which is based on international treaties, and this status is not an obstacle to accession.
And on May 18, 2022, the NATO Secretary General made these remarks when receiving the applications for membership from Finland and Sweden:
Remarks by NATO Secretary General Jens Stoltenberg with Klaus Korhonen (ambassador of Finland accredited to NATO) and Axel Wernhoff (ambassador of Sweden accredited to NATO)
Ambassadors, dear Klaus, dear Axel, dear friends, good morning!
This is a good day, at a critical moment for our security. Thank you so much for handing over the applications for Finland's and Sweden's membership in NATO.
Every nation has the right to choose its own path.
You have both made your choice, after thorough democratic processes.
And I warmly welcome the requests by Finland and Sweden to join NATO.
You are our closest partners.
And your membership in NATO would increase our shared security.
The applications you have made today are an historic step.
Allies will now consider the next steps on your path to NATO.
The security interests of all Allies have to be taken into account.
And we are determined to work through all issues and reach rapid conclusions.
Over the past few days, we have seen numerous statements by Allies committing to Finland's and Sweden's security.
NATO is already vigilant in the Baltic Sea region, and NATO and Allies' forces will continue to adapt as necessary.
All Allies agree on the importance of NATO enlargement.
We all agree that we must stand together.
And we all agree that this is an historic moment, which we must seize.
So thank you, it is great to see you both.
And for the Swedish reaction, see the following:
Swedish Government Announces Decision to Apply for NATO Membership
Featured Photo: 11 May 2022, the Nordic defence ministers met in Kirkenes, Norway. Photo: Danish Ministry of Defence.
We have focused for several years on how the Nordic defense dynamics are part of the reshaping od direct defense capabilities for Europe in dealing with the 21st century authoritarian powers.
Our findings from many trips to the region can be found in our December 2020 book: