Australia Works on Its Allied Relationships in the Pacific: The Case of South Korea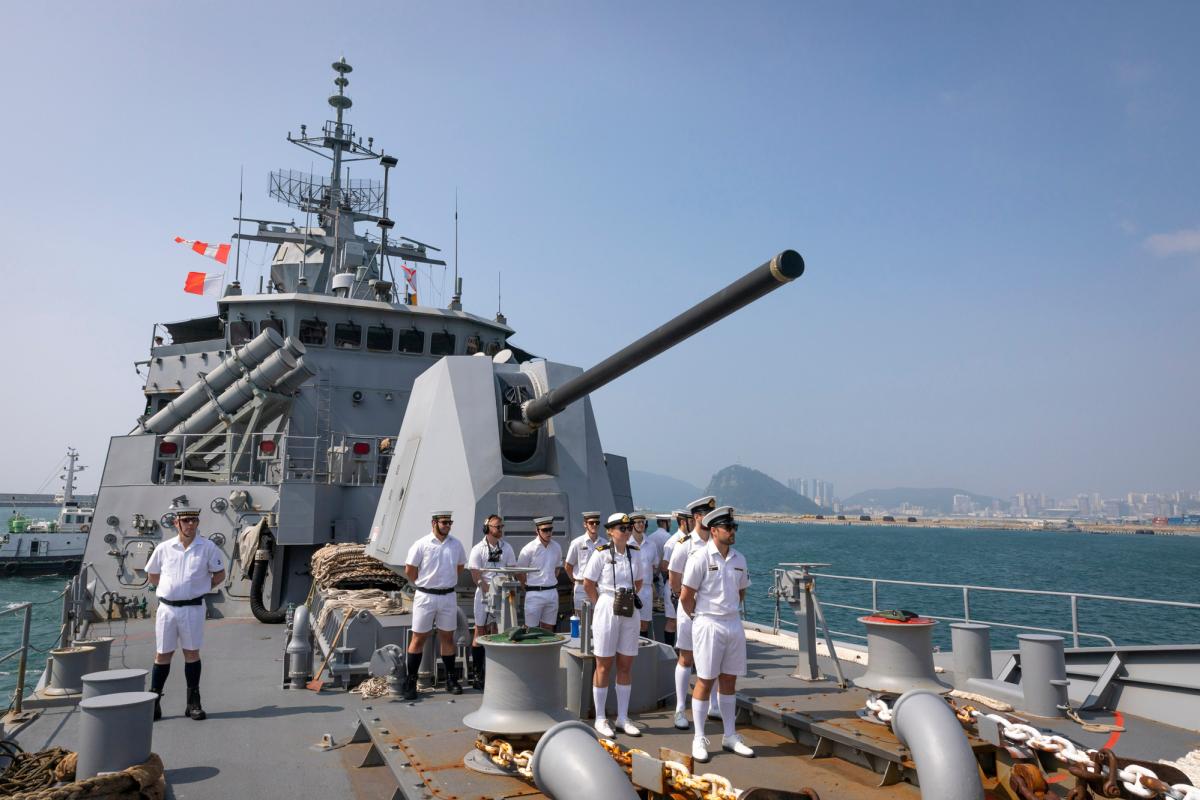 Australia is clearly focused on strengthening its defense capabilities and working relationships in the Pacific region.
South Korea is a case in point.
Notably, with the election of a new President in South Korea, a leader clearly concerned with the threats posed not only by North Korea, but by China, Australia can build a deeper working relationship.
And as South Korea adds to its regional projection capabilities, notably with the addition of new maritime capabilities, including an F-35B enabled at sea force, there are new opportunities to do so.
According to a June 28, 2022 Australian Department of Defence article, the relationship with South Korea is being "reinforced."
Anzac-class frigate HMAS Parramatta and its ship's company received a warm welcome to Busan, South Korea recently.
The port visit occurred during a regional presence deployment aimed at demonstrating Australia's commitment and engagement with the region.
As Parramatta pulled into Busan Naval Base, a band contingent of the Republic of Korea Navy played. 
Australian sailors and officers enjoyed a number of activities with their Korean counterparts, including ship tours, basketball matches, a seamanship competition, and the opportunity to meet with senior officials.
At sea, Parramatta sailed in company with Republic of Korea Navy ship Gyeongnam and conducted a cooperative activity.
Commanding Officer Parramatta Commander Dave Murphy said it was a key aspect of the deployment.
"Engaging with our regional friends and counterparts is an important part of building on our existing Navy-to-Navy relationships; it's great to be back in the region as COVID restrictions ease," Commander Murphy said.
"The Republic of Korea were excellent hosts and we were very well looked after by their Navy.
"It was also fantastic for the crew to step ashore and take part in sports activities and ship visits during what has been a high-tempo deployment."
The regional presence deployments play a vital role in Australia's long-term security and prosperity by protecting Australia's interests, preserving a rules-based order, enhancing cooperation and relationships with regional partners and allies, and developing capability and interoperability.
Featured photo: HMAS Parramatta arrives at Busan Naval Base during her visit to the Republic of Korea while conducting a regional presence deployment. Photo: Leading Seaman Leo Baumgartner