Germany and the Franco-German Defence "Couple": Recalibrations?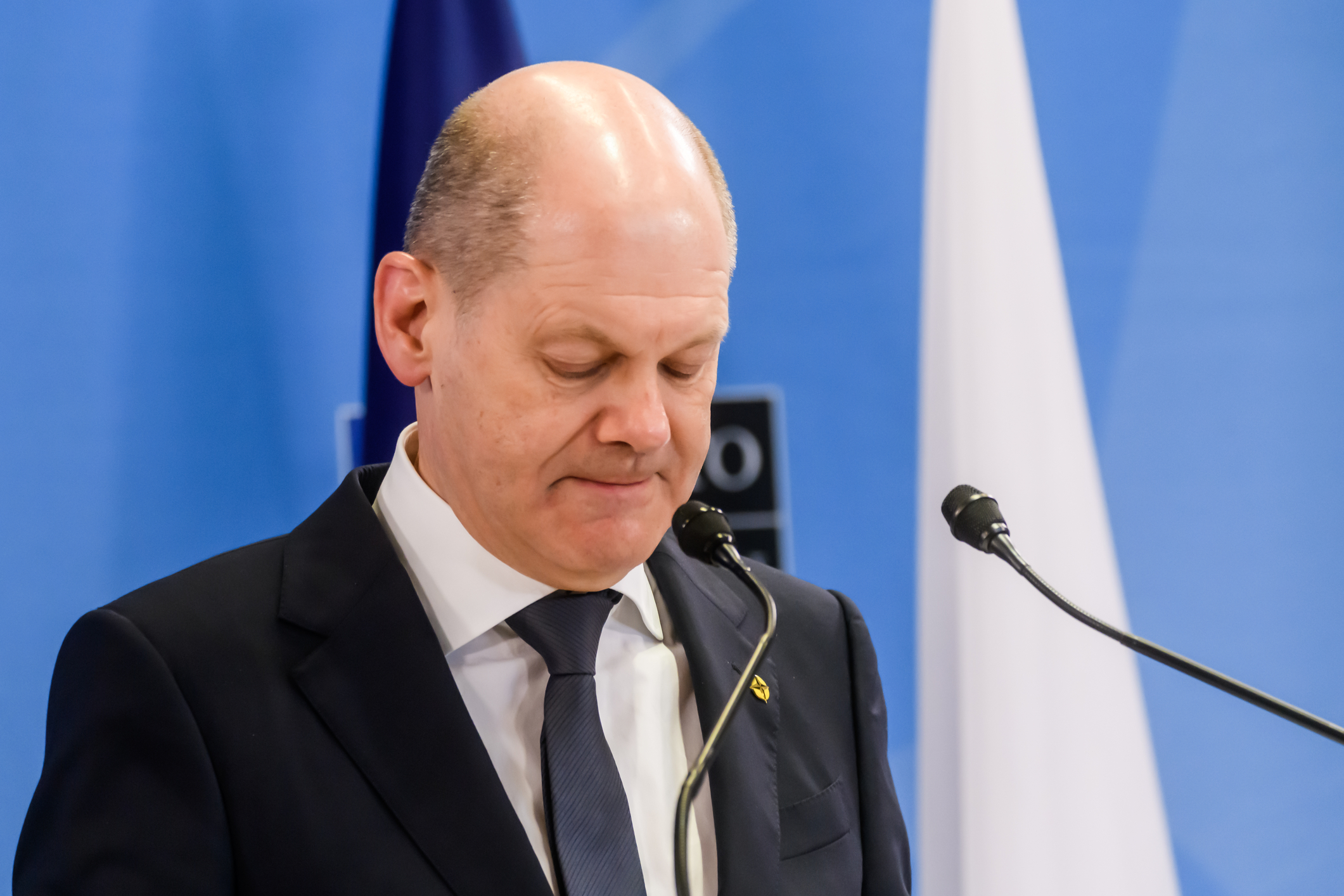 Paris – France and Germany have postponed a long awaited meeting of cabinet ministers due to be held this week, fuelling doubts on plans to build a new fighter jet and other projects seen as critical to European sovereignty in a time of uncertainty.
There were also disputes between Berlin and Paris on large European energy projects, with Russian cuts of gas supplies dividing the two allies in their response.
The French and German defense ministers were among senior ministers due to meet Oct. 26 at the palatial Fontainebleau, south of the capital, but the two governments last week called off the meeting, citing timetable problems stemming from half-term school holidays.
That official note of excuse, intended as diplomatic but seen as less than serious, raised concern on the future of Europe as a project shared by Berlin and Paris. Media commentators pointed up a big political – and personal – rift between France and Germany, formerly seen as the leading partners in European cooperation.
On the agenda of that joint cabinet meeting – postponed no fewer than three times – was cooperation on a planned new generation fighter (NGF) at the heart of a European future combat air system (FCAS).
But in the absence of any meaningful announcement on that elusive fighter project, there seemed little point in holding the bilateral meeting. The ministers will be free to take their children on holiday.
That cooperative fighter project has proved to be a tough nut to crack, as the German partner, Airbus Defence and Space, and the French partner, Dassault Aviation, have so far been unable to sign a contract for a prototype. The former has sought to be joint prime contractor, a role the latter has insisted to hold on its own.
An industrial impasse may have been overcome, a media report said.
La Tribune, a financial news website, reported Oct. 24 Airbus DS and Dassault are close to reaching agreement on phase 1B, a project to build a technology demonstrator for the fighter.
"There is still some work to do but the talks are moving ahead," La Tribune reported, with the prospect of negotiations closing this week or in the next few weeks.
Dassault executive chairman Eric Trappier said July 20 he hoped agreement could be reached by the end of the year, otherwise the company would pursue an undisclosed plan B.
Airbus and Dassault appeared to have won support from their respective national governments, so there seemed to be an industrial and political divide along the Rhine river.
France, Germany and Spain back the FCAS project, which includes remote carrier drones and an extended command and communications network, dubbed combat cloud. The new fighter is due to enter service in 2040, and will replace the Rafale and Eurofighter.
Postponing the joint cabinet meeting shows Germany no longer sees France as its main European partner, reflecting a strategic rethink on the part of Berlin, newspaper Le Figaro reported Oct.  23. The Dassault family owns the daily paper.
Requests to the Direction Générale de l'Armement procurement office for an update on the official statement of intent on the fighter project have been left unanswered.
Geopolitics of Arms Projects
The political significance of the new fighter as a European project could be seen in its announcement by French president Emmanuel Macron and the then German chancellor, Angela Merkel, at a bilateral summit meeting on July 13, 2017, the eve of the Bastille day national holiday which marks the 1789 French revolution.
While Merkel may have been on the quiet side, she did express herself, an op ed in afternoon daily Le Monde said Oct. 20. Her successor, Olaf Scholz, however, is "taciturn," and stands in contrast to his counterpart, the more "voluble" Macron.
That difference in personal communications style may underline what is seen as  increasing divergence in French and German policy in arms procurement.
Germany announced Oct. 13 the European Sky Shield Initiative, a 15-nation project led by Berlin to build a layered defense against missiles and aircraft, in response to a perceived growing threat from Moscow.
France and Italy were noticeable for their absence on that list of countries signing a letter of intention. These two are partner nations on the SAMP/T missile, based on the MBDA Aster weapon and Thales radar, which do not appear in the Sky Shield.
The German-led project is based on the Iris-T missile from German manufacturer Diehl, Raytheon Patriot, and possibly the Israeli Arrow 3 weapon.
Germany's latest missile project follows the medium extended air defense system (MEADS), which has dragged on for decades and has yet to see the light of day.
Another source of Franco-German contention is the main ground combat system (MGCS), a plan to build a new heavy tank and unmanned vehicles to replace Leclerc and Leopard 2 tanks. That project seems to have been placed in the cupboard, reflecting the lack of progress on FCAS and the new fighter.
The Fontainebleau ministerial meeting was due to give a progress report on Franco-Germany large cooperative projects, the French armed forces ministry said in a statement after the Sept. 22 meeting of French defense minister Sébastien Lecornu and his counterpart, Christine Lambrecht, in Berlin.
On the energy front, Scholz announced a €200 billion ($198 billion) domestic package to cut German dependence on Russian gas supply over the winter months, an initiative which EU leaders thought the chancellor should have discussed with his European counterparts.
There was also Scholz pitching a gas pipeline project, dubbed Midcat, to the EU, but that plan was thwarted by Macron, who won support for a rival gas project, dubbed BarMar, linking up Barcelona to Marseille on what has been described as a green energy corridor.
Germany's adoption of those mega national budgets and Scholz's planned visit to China next month, without asking Macron to go with him as European ally, have raised French eyebrows. Berlin has made clear it does not rank second to Paris in the leadership stakes.
Editors Note: The German assertion of leadership over a European-wide air and missile defence project is especially noticeable given Berlin's horrible record in supporting such projects in the past.
Does Germany recognize Poland's key role in leading the way on air defence integration with the use of the Northrop IBCS system?
Does it understand the role which the F-35 plays in integration with such systems as Aegis?
Integrated air and missile defence is not simply about a particular system, but a steady commitment to integrated offensive and defensive operations. Is the strategic culture in Germany ready to lead in such an effort?
Featured Photo: BRUSSELS, BELGIUM. 24th March 2022. Olaf Scholz, Chancellor of Germany, during press conference after NATO extraordinary SUMMIT 2022