The Russian Invasion of Ukraine: A Ukrainian Perspective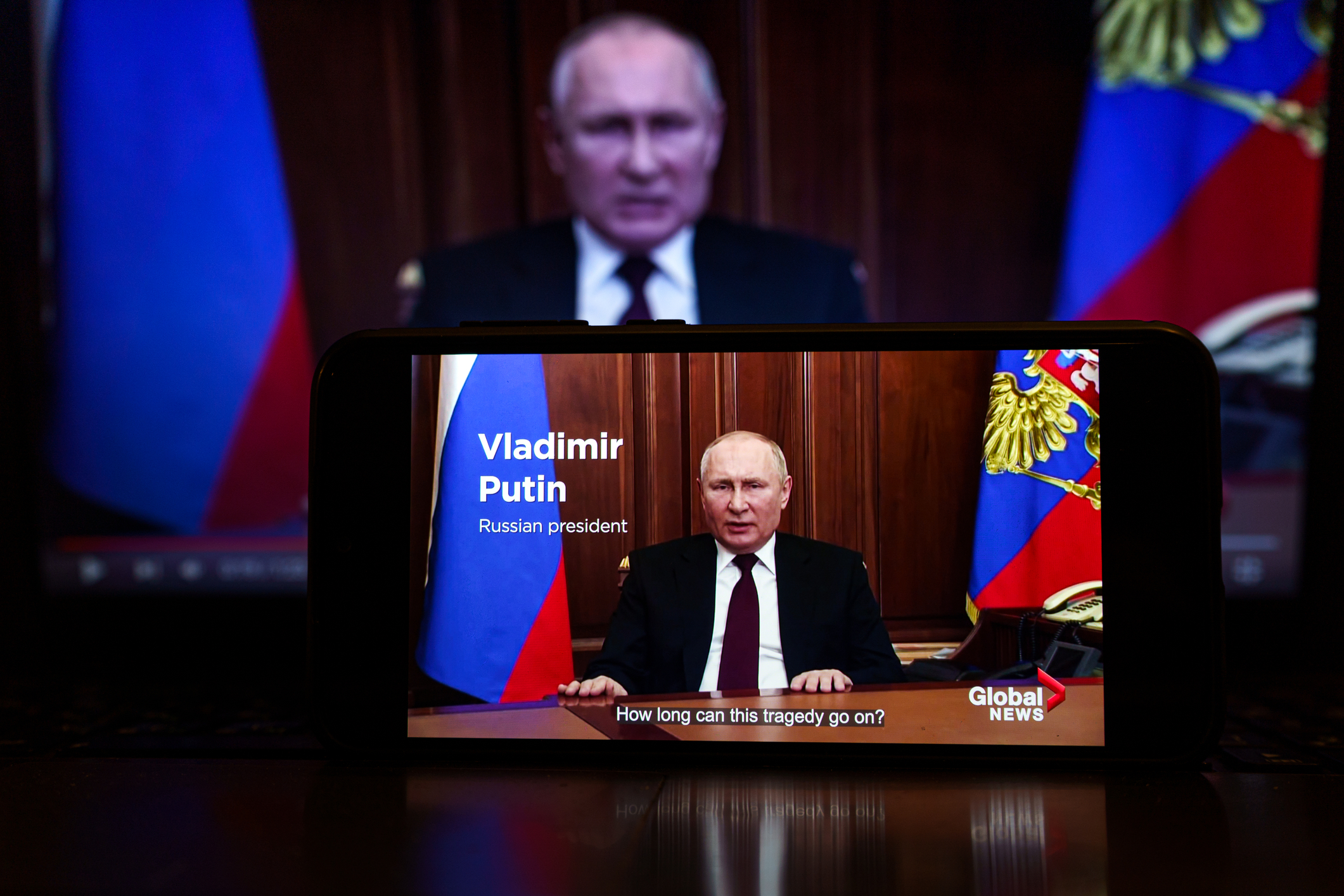 Editor's Note: The author is a former colonel in the Ukrainian Armed Forces, and his complete paper as submitted yesterday can be read in full below at the end of the article.
The article underscores that the war in Ukraine has global significance as the Russians and their authoritarian allies will leverage the war and continue their aggression.
He makes a powerful case that one should not quickly assume that the difficulties which the Russian forces have had are due not only to the courage of the Ukrainians and their support by allies, but also helpful to Putin is controlling his own population as well, and in this sense a bloody war is to his advantage.
With regard to waiting for a coup to take out Putin, despite clear opposition in Russia, to use my own phrase, the one thing dictators are good at, is getting rid of opposition.
He makes a forceful argument along the lines of the piece we published earlier by Brian Morra, that 20 years of appeasing Putin has reaped its rewards, as seen in the current war in Ukraine.
He concludes with this forceful comment:
"How is it possible that Russia dared to publicly threaten the whole world in February 2022?
"How it could be possible taking into account that the former USSR collapsed just 30 years ago, the first major Russian financial crisis happened 25 years ago, the second 13 years ago, and the third one 7 years ago.
"How could it be possible for Russia to threaten the NATO alliance, which grew two times from 16 to 30 member states since the former USSR collapse when 15 countries declared their independence leaving Russia's sphere of influence?
"There is no need to add anything to those questions.
"Current Russia's aggressive stance and aggressive behavior is not something which appeared somewhere somehow within one day.
"It is something which has been growing for not years but decades.
"All possible answers could be grouped into two major groups: it happened due to western powers' mistakes OR the aggressor was intentionally recreated for some reasons.
"It is clear and obvious even before the right answer is revealed that it is not about one mistake, on the contrary, it is about systematic misunderstanding, ineffectiveness, and wrongdoing even if some players were acting intentionally as this tragedy was unfolding for almost 30 years.
"It is critically vital to understand the answer as soon as possible.  It is vital to reject any attempts to postpone or skip full understanding of routes and courses which led to the ongoing tragedy in Europe.
"The reason for such harsh statements is clear – those who led the world to these crises must not take any part in the conflict resolution as it will increase suffering and deepen the crisis.
"One cannot change for the better unless he/she is brave and mature enough to recognize mistakes and accept personal responsibility."
Credit Featured Photo:Photo 242050756 / Ukraine War © Rokas Tenys | Dreamstime.com
The author's complete paper as submitted can be read below in ebook format or downloaded as a PDF as well from the e-book publication as well.
The author is a former Colonel in the Ukrainian Armed Forces, and his resume includes the following:
Deputy Chief/Project Director Civil-Military Cooperation Directorate, General Staff of Ukrainian Armed Forces, 2014 to 2017;
Senior Research Fellow, Ukrainian Air Force Research Center, Ukrainian Armed Forces, 2011 to 2014;
Senior Military Staff Officer- G3 (Operations, Current operations), Main HQ, UNMIL, Liberia, 2010 to 2011;
Project Director, National NATO Evaluation and Training Team, Ukrainian Armed Forces, 2009 to 2010;
Staff Officer, National NATO Evaluation and Training Team, Ukrainian Armed Forces, 2008 to 2009;
Military Observer, United Nation Mission in Georgia, 2007;
Researcher/Junior Researcher, Air Force Research Center, Ukrainian Armed Forces, 2002-2007.