Working U.S. Navy-USMC Integration in the Mine Warfare Domain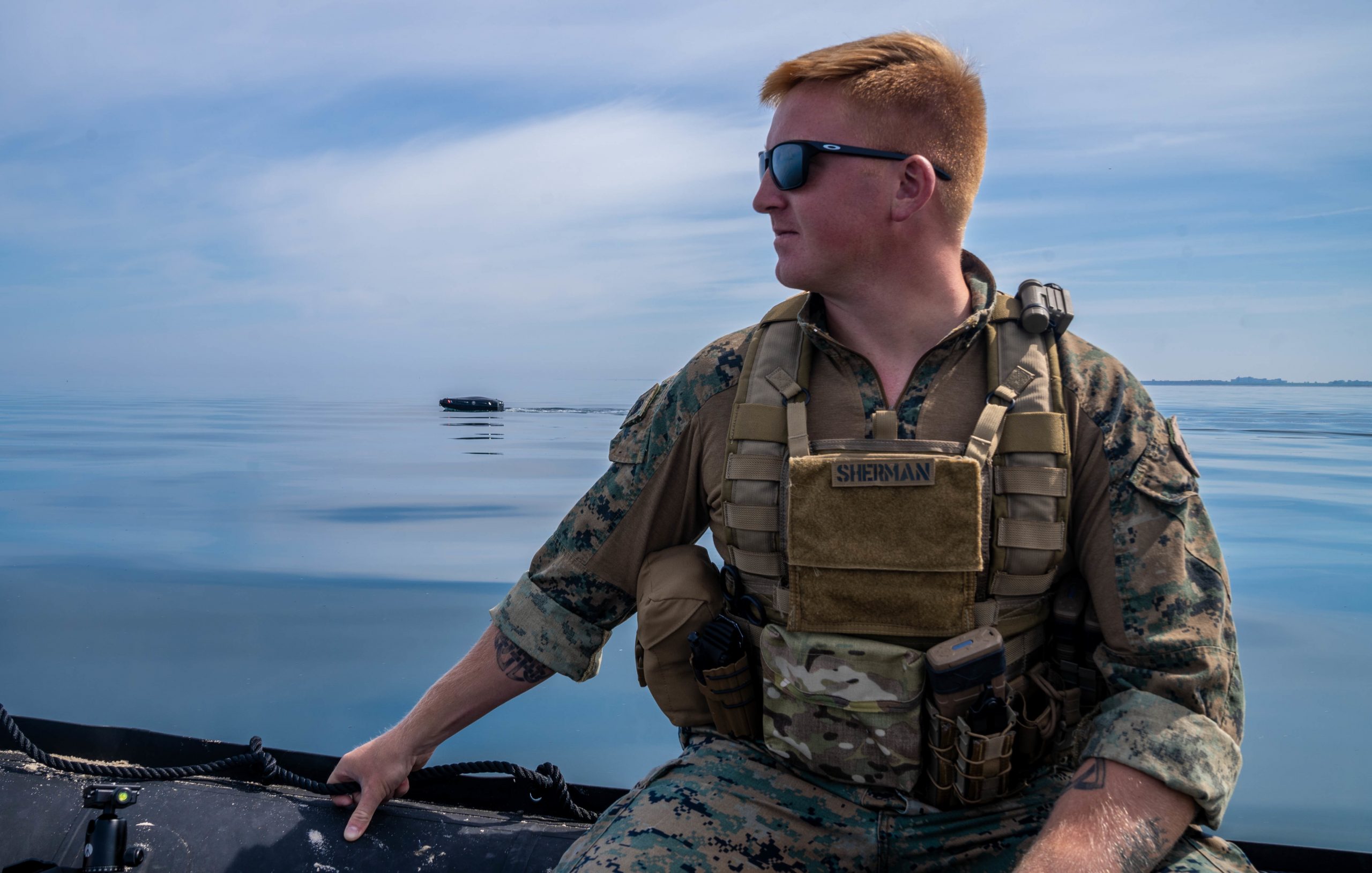 PUTLOS, Germany
Integration is a priority across the Navy and Marine Corps; the goal of this experimentation is to discover how the Marine Corps Explosive Ordnance Disposal (EOD) take over where Navy mine countermeasures leave off. Members from the U.S. Navy EOD Mobile Unit 8 and Marines from 4th Platoon Littoral Explosive Ordnance Neutralization (LEON) worked side by side with systems never before used at the annual exercise.
"This is the largest set of experimentation we have done during BALTOPS, and it's the first time we've had U.S. Marine Corps EOD with some of their emerging capabilities come out to a BALTOPS," said John Stastny, U.S Sixth Fleet BALTOPS Experimentation Lead. "It's been a long time since these two forces have worked together in this manner and on this scale."
This year's exercise is filled with several firsts.
This is the first time Marine Corps EOD LEON has participated in an exercise in Europe, and it's the first time they've integrated into a multi-national exercise like this," Stastny said. "It's the first time we have shown how you go from deep water, through littoral regions onto the objective which enables forces to support many operations."
BALTOPS 50 has provided the Navy-Marine Corps team an opportunity for their units to integrate with NATO forces to train and learn tactics, techniques and procedures that will enhance joint forces combined capabilities.
"This new technology allows EOD technicians the ability to remotely search for mines in shallow water and surf zones that previously were not available," U.S. Marine Corps LEON Platoon Sargent, Master Sgt. Ray Conard said. "In the Great Power Competition this teaming of Navy and Marine Corps EOD better facilitates maneuver within littoral regions in support of many operations."
Some of the new systems being used during the two-week exercise include underwater unmanned vehicles (UUV) Mark 18 mod 2 and the REMUS 500. These systems are used by Navy EOD technicians during evolutions in deep water, which is the traditional role of these systems.
The equipment used by the U.S. Marine EOD technicians allow deeper penetration onto the beach and allow safe passage to a potential objective. Some of these systems include two experimental drone-type sensors – The Magnetic Expeditionary Threat Localizer (METL) and Sky Glass systems as well as standard Marine Corps EOD equipment such as SRS Fusion and additional experimental prototype amphibious unmanned ground vehicles and unmanned surface vessels.
"The systems being used transmit data back to shore to be analyzed and re-task other unmanned systems to take care of the threat," said Commanding Officer, Mine Countermeasures Division MCMDIV 31, Capt. Robert Porter. "One of the benefits of this new technology we are experimenting with is that it allows for unmanned systems to go into the minefield and do the work that used to have to be done by a person."
BALTOPS 2021 marks the 50th anniversary of this annual multi-national exercise and will conclude June 19th.
This article was published on June 12, 2021 by U.S. 6th Fleet and was entitled BALTOPS 2021: Site for Experimental Mine Hunting Equipment.
The featured photo: PUTLOS, Germany (June 10, 2021) U.S. Marine Sgt. Hadden Sherman, an explosive ordnance disposal (EOD) technician, assigned to 4th Platoon Littoral Explosive Ordnance Neutralization (LEON), 1st EOD Company, 7th Engineer Support Battalion, 1st Marine Logistical Group, escorts an unmanned service vehicle known as "Amy" used for sea floor mapping and mine hunting, as part of Baltic Operations (BALTOPS) 2021. The 50th BALTOPS represents a continuous, steady commitment to reinforcing interoperability in the Alliance and providing collective maritime security in the Baltic Sea. (U.S. Marine Corps photo by Cpl. Robin Lewis).
Also see the following:
BALTOPS 50: Part of the Mosaic of Re-Working North Atlantic Defense