Shaping a Way Ahead for an Australian National Defense Support Base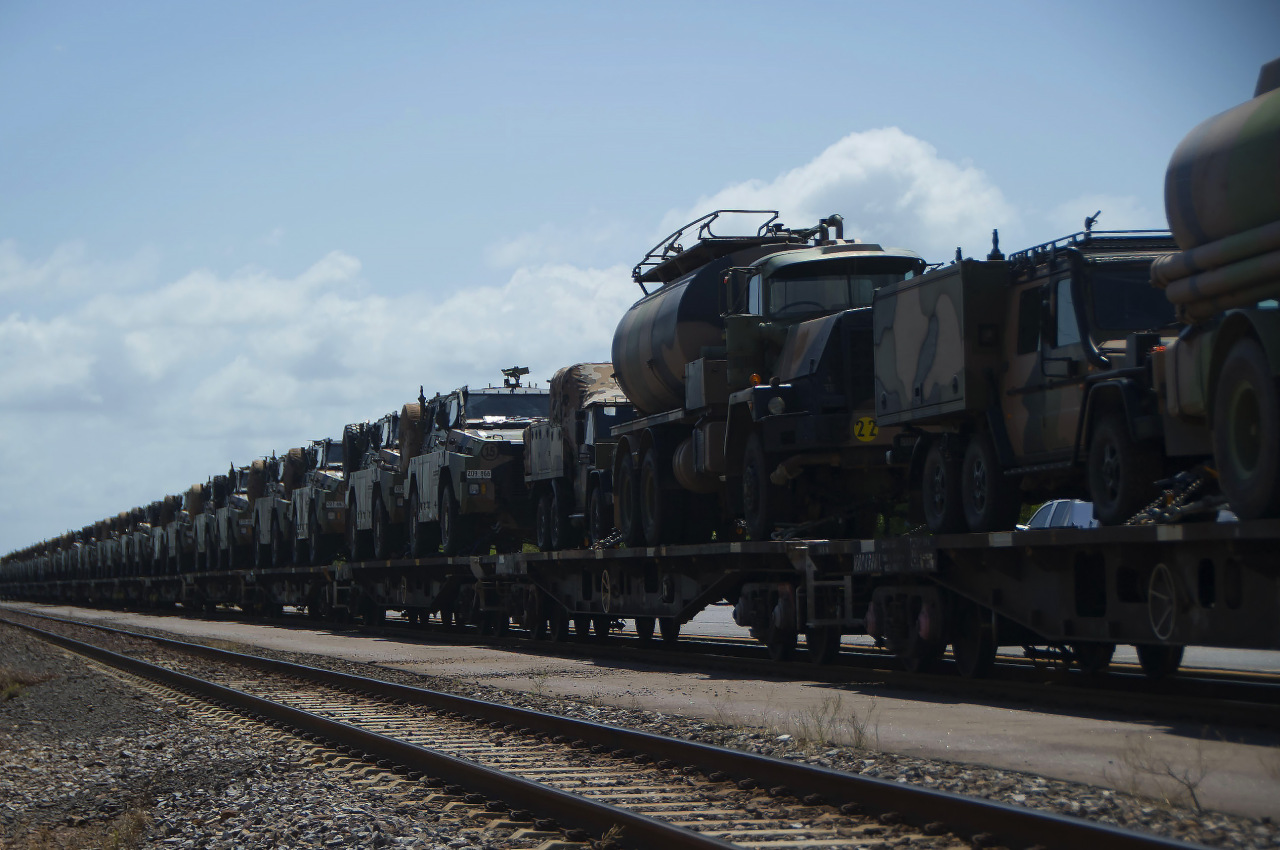 Other than times of clear national emergency, the Australian population does not perceive national security as a 'bread and butter' issue … For its part, Defence generally persists in categorising its peacetime and contingency engagements with the civil infrastructure as discrete entities rather than only as variations of the level of support it requires.
Addendum to the Report of the Defence Efficiency Review, Chapter 8, p 172
In Part One of 'A new narrative for the mobilisation of a nation' I described the concept of national support, and the creation of an Australian Defence Force (ADF) agency responsible to deliver on the concept. National support gives the self-evident notion that the national support base is intrinsic to the conduct of military operations coherency.
A national supportconcept was created in the 1990s to show how the ADF and Defence writ large would, in theory, see the national support base better integrated into the conduct of military operations.
The Defence Reform Program of 1997 led to the creation of a Headquarters ADF National Support Division (NSD) to oversee national support and better posture the military, if not the nation, for a time of strategic uncertainty in which responsiveness and adaptability of strategic logistics processes and capabilities were vital. We are in a very similar time, and Defence has very similar needs.
The concept of national support has a place in this period.
Here, in Part Two, a way forward is described.
The National Support Division (NSD) was folded three years after its establishment, and the national support concept it's represented buried within a new organisational dynamic. The establishment of the Defence Materiel Organisation in 2001 saw the Division disbanded, and its functions reallocated across Defence.
While assurances were given that the national support agenda would remain alive in successor organisations, there's little hard evidence that a unitary concept for national support ever existed twenty years later.
One major problem faced by Defence in reconsidering national support comes with the fact that the accountabilities and responsibilities for delivering an output are dispersed within Defence. A directorate exists within a Joint Logistics Command's Strategic Logistics Branch to deal with national support issues; with other tasks performed within the Strategic and Intelligence, and International Policy Divisions of the Department; Capability, Acquisition and Sustainment Group; and a variety of other across Defence.
Although the ADF might have a well-defined 'strategic J4' to advise the Chief of the Defence Force on strategic logistics issues, and numerous senior leaders desire better national support for Defence activities and increased levels of preparedness throughout the national support base, the increasing impetus we see given to national support base coordination should be accelerated.
There is reason enough to have another look at the concept of national support, even without prompts from Defence senior leaders.
The strategic order is in flux, Western nation's previously unimpeded strategic freedom of action is under pressure, acquisition and sustainment processes are constipated, vulnerabilities and gaps within defence industries and national infrastructure are increasingly conspicuous – the list goes on.
Strategic planning is now required to overcome these impediments to create a national support base and Defence enterprise that is responsive to rapidly changing strategic circumstances.
As the national support base effectively extends beyond borders, this national endeavour must also include international force posture and logistics considerations.
There is always a need for likeminded nations to optimise the logistics arrangements between one another, because not even the mightiest can sustain major combat operations alone.
Furthermore, coordinated logistics cooperation with neighbours can be critical in shaping the security environment and assist greatly in 'setting the theatre' if competition and conflict are to come.
So where do we begin?
As mentioned above, and a problem with the original formulation of national support, Defence and its partners need to settle on the litany of terms, doctrine and jargon that will inevitably shape later conversations.
An acceptable, modern, definition of national support might also be accompanied by clarity with respect to terms such as 'force scaling', 'force expansion', 'surety', 'preparedness' and even 'strategic logistics'1
Perhaps we might even want to ponder the implications of the current ADF definition of mobilisation before a concept of national support takes shape:
'The process that provides the framework to generate military capabilities and marshal national resources to defend the nation and its interests.
It encompasses activities associated with preparedness, the conduct of operations and force expansion. Mobilisation is a continuum of interrelated activities that occurs during the four phases: preparation, work-up, operations and reconstitution.'
This use of mutually acceptable terms will help to remove confusion in the interaction between agencies, partners and others.
In doing so it will help in attempts to identify the right authorities to respond to each part of the collective problem.
This understanding must also be accompanied with an acceptance that non-organic national support base capabilities are as vital to national security as Defence logistics and other military resources.
This acceptance goes beyond the too narrow notion of industry as a 'fundamental input into capability'2
Wars are won by whole-of-nation efforts, not military activity alone.
Although Defence may begin as the stewards of the idea of national support, there will be a point where any resolution to this systemically national problem will have to driven by others.
Defence, inclusive of the ADF, has a great deal of internal work to undertake.
It might start by reviewing what NSD tasks and functions should be afforded a second life.
It will have to identify who is responsible for delivering these national outcomes.
Secondly, to enable the national support base to respond to a crisis Defence must be armed by a range of mechanisms that enable 'it' to better define what operational requirements it is supporting.
Perhaps the most important task will be the aligning of processes, and strategic logistics activities in particular, to collective needs.
In other words, internal to Defence activities will need to be seen as not only as meeting capability and preparedness requirements, but as tools that can shape and mould the national support base to meet the unforeseen.
A rigorous, well-crafted and sensitive communication strategy will be required, as will cultural reform, because national support is a concept that can be influenced by Defence but not wholly owned. It is a national security issue.
Finally, if Defence is serious about the need to consider topics such as force expansion, let alone mobilisation, it must understand the level of national capability which presently exists to support the Defence effort in a time of emergency. Once it defines the strengths and weaknesses, limitations and constraints, of the national support base it can be a proactive partner working with others to resolve them.
Why national support matters now
A variety of Defence leaders have challenged members of the ADF, the Department, and partners to think through the problems associated with how national security needs might require all to adapt to the unexpected. For example, the idea of 'force-scaling', as advocated in the Australian Army, has many connotations for those national support base partners who contribute to military success.3
Defining what 'force-scaling' is the first step!
It is, however, only one thought among many that needs to be properly integrated in a 'big picture' strategic idea; an idea that provides overarching principles and themes to guide planning and behaviour across the national support base.
To that end Defence is armed with the benefits of corporate knowledge and a repository of information available within its own archives and captured in the diaspora of documentation that drives its daily business.
All of this aside, there is another reason the conceptualising, strategising and planning matters now.
Western societies and their militaries are behind in their thinking about it.
Concepts such as Chinese 'civil-military' fusion, a Government agenda which mandates dual-use civil and military technologies to be developed, reflect a mobilisation of the Chinese national support base. It is part of 'setting the theatre' by creating the conditions by which that nation can respond to its own crises or changes in the strategic environment.
It shows evidence of a plan, or at the least, an approach to whole-of-nation efforts.
Although the outcome may be demonstrably different, Defence and its partners should similarly work in a holistic national security endeavour to confirm the strategic logistics basis upon which it will draw the strength to protect Australia's national interests.
After all, it may just be that Australia is already within what is commonly known as 'strategic warning time'.
It will be too late to begin planning after any crisis carries the nation away.
David Beaumont can be found online @davidblogistics.
The views here are his own.
This article was first published on the Logistics in War website.
See part one as follows:
the-strategic-shift-and-rethinking-the-national-support-base
Footnotes
Australian Defence Force Publication 4 – Mobilisation and preparedness includes many of these terms but there are anomalies and contradictions within the definitions.
Department of Defence 2016, Defence Industry Policy Statement, Commonwealth of Australia, Canberra, p 19